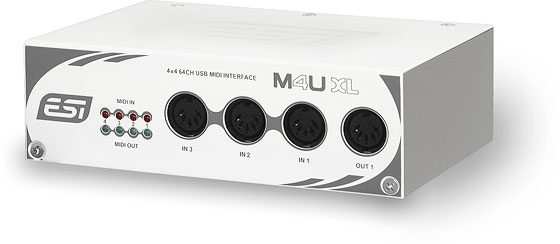 M4U XL - a compact USB 2.0 MIDI interface with 4 inputs, 4 outputs, perfectly optimized for usage with Windows Vista, Windows 7 and Mac OS X.
M4U XL can be used directly in all current music applications, not only under Windows Vista, Windows 7 (32-bit / 64-bit) and Mac OS X but also under Windows XP - even without any driver installation!
The compact 1/3 rack size box, USB bus power support and Plug-n-Play installation make M4U XL truly easy to use and easy to carry everywhere you go. M4U XL simply works perfect in any studio environment with its 64 input MIDI channels and 64 output MIDI channels.
M4U XL also provides full multiclient support by installing the optional downloadable driver for Windows XP, Vista & 7. You can even connect multiple M4U XL units to one computer. Please note that M4U XL is now discontinued and has been replaced by M4U XT.
Features

modern USB 2.0 compilant design, also compatible to USB 1.1 interfaces
compact device (1/3 rack size)
4-in / 4-out, 64 MIDI channels
MIDI activity indicators for each port
3 inputs and 1 output located on the front
1 input and 3 outputs located on the rear
Plug-and-Play installation (no driver required)
USB bus powered (no extra power supply needed)
Windows XP, Windows 7 and Windows Vista compatible
multidevice & multiclient driver available for Windows XP, Vista, 7
Mac OS X compatible
fully class compliant for support of other operating systems (like various Linux distributions)

FRONT

BACK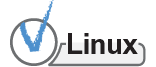 宣传资料可供参考,最终产品若有细微更改以销售实物为准